Indian parents want to send their children abroad for studies. According to a new report, as many as 44 percents of parents in India are mulling to send their children abroad and most sought after destinations are the US, UK and Australia.
The research done by HSBC says that 52 per cent opted US as the destination followed by Australia with 46 per cent and the UK is third with 44 percent. The other destination includes countries like Canada, Germany, Singapore New Zealand, Japan, Austria and Switzerland.
"There's a clear appetite from parents in India to send their children overseas, whether that's to gain international work experience or improve language skills in countries such as the UK, the US and Australia," HSBC India Head-Retail Banking and Wealth Management Ramakrishnan S said.
However, the massive financial burden is still the key concern for parents in India when it comes to sending their kids abroad as 42 percent of the respondents said the international education does incur massive financial cost on the family.
Interestingly, the people living in UK, the US and Australia also feel the same and 63 percent, 65 percent and 64 percent parents of these countries share the sentiment with Indian parents.
The views of 10, 478 parents and 1507 students in 15 countries participated in surveys.
Source: https://www.indiatimes.com/news/india/44-per-cent-indian-parents-want-to-send-their-kids-to-us-uk-or-australia-for-education-361063.html
The world is coming to Southern Cross University on the Gold Coast.
Fresh from topping the latest rankings for international student support, this week the University welcomes a record global intake for Session 3 of the 2018 study year.
More than 500 students have travelled to Southern Cross University from locations across Asia, Europe and North and South America. Countries include India, Nepal, the Philippines, China, Japan, Germany, Sweden, Italy, the US, Thailand and Brazil.
"This is a case of exponential growth in our international student numbers and it has come by design, not by accident," said Mr Monty Singh, Vice President (Global) at Southern Cross University.
"We have worked hard to identify needs, to develop strategies and to create and promote programs that are ideally suited to international students.
"For instance, new programs in engineering, information technology and allied health were all launched during 2018 and we're seeing the results of that in this terrific response.
"This is our biggest intake of international students for all of 2018, and the numbers for 2019 and beyond are also looking extremely positive."
Gold Coast Mayor Tom Tate congratulated Southern Cross on the record intake for Session 3, saying the international student sector was a key factor in his strategy for the city's economic growth.
"International tertiary students add to the social fabric of our community. They have proven to be fantastic ambassadors for the Gold Coast, promoting our city and its people through their vast social media networks," said Cr Tate.
"Importantly, many are here for several years as they complete their degrees. During that time, their families and friends visit so the multiplier effect is significant so far as tourism numbers and spend.
"As Mayor, I view these students as part of the community, rather than short-term residents. I'd love to see more stay on and contribute back into the workforce by either employing their skills in their chosen fields, or even starting a business to expand on what they have learned through our world-class universities.''
The 2018 International Student Barometer, the benchmark in gauging student experience from application to graduation, recently ranked Southern Cross University as number one in Australia for support of international students. It also topped the rankings for financial support and accommodation.
Source: Southern Cross University News

Studying abroad may be one of the most beneficial experiences for a college student. By studying abroad, students have the opportunity to study in a foreign nation and take in the allure and culture of a new land. Here is a list of the top 10 reasons to study abroad!
1. See the World
The biggest reason you should consider a study abroad program is the opportunity to see the world . By studying abroad, you will experience a brand-new country with incredible new outlooks, customs and activities. The benefits of studying abroad include the opportunity to see new terrains, natural wonders, museums and landmarks of your host nation.
In addition, when you're abroad, you won't be limited to traveling in just the nation in which you are studying – you can see neighboring countries as well! For example, if you study in France, you'll have the option to travel through various parts of Europe including London , Barcelona , and Rome.
2. Education
Another reason you might consider studying abroad is for the chance to experience different styles of education. By enrolling in a study abroad program, you'll have the chance to see a side of your major that you may not have been exposed to at home.
You'll find that completely immersing yourself in the education system of your host country is a great way to really experience and understand the people, its traditions, and its culture. Education is the centerpiece of any study abroad trip—it is, after all, a study abroad program—and choosing the right school is a very important factor.
3. Take in a New Culture
Many students who choose to study abroad are leaving their home for the first time. When they arrive in their new host country, they are fascinated by the distinct cultural perspectives. When you study abroad you will find incredible new foods, customs, traditions, and social atmospheres.
You will find that you have a better understanding and appreciation for the nation's people and history. You will have the opportunity to witness a completely new way of life.
4. Hone Your Language Skills
Chances are if you're planning on studying abroad, one of the major draws is the opportunity to study a foreign language. Studying abroad grants you the opportunity to completely immerse yourself in a new language, and there is no better way to learn than to dive right in.
In addition to the considerable language practice you will get just in day to day life, your host university will likely offer language courses to provide you with a more formal education. Immerse yourself in a new culture and go beyond a purely academic experience
5. Career Opportunities
When you finish your study abroad program and return home, you will return with a new perspective on culture, language skills, a great education, and a willingness to learn. Needless to say, all of these are very attractive to future employers.
Many students find that they love their host country so much that they decide to seek work there. If you can relate, you will find that a local education will be very valuable when searching for a potential job in that country.
6. Find New Interests
If you are still questioning why to study abroad, you should know that studying in a different country offers many new activities and interests that you may never have discovered if you'd stayed at home. You might find that you have an as-yet undiscovered talent for hiking, water sports, snow skiing, golf, or various other new sports you may never have tried back home.
You'll also have the chance to discover other new and exciting forms of entertainment. Plays, movies, dancing, nightclubs, and concerts are just a few activities that you can enjoy.
7. Make Lifelong Friends
One of the biggest benefits of studying abroad is the opportunity to meet new lifelong friends from different backgrounds. While studying abroad, you will attend school and live with students from your host country. This gives you the opportunity to really get to know and create lasting relationships with your fellow students.
After the study abroad program ends, make an effort stay in contact with your international friends. In addition to rewarding personal relationships, these friends can also be important networking tools later down the road.
8. Personal Development
There is nothing quite like being on your own in a foreign country. You might find that studying abroad really brings out your independent nature. Students who study abroad become explorers of their new nation and really discover the curiosity and excitement that they harbor.
A benefit to studying abroad is the opportunity to discover yourself while gaining an understanding of a different culture. Being in a new place by yourself can be overwhelming at times, and it tests your ability to adapt to diverse situations while being able to problem solve.
9. Graduate School Admissions
Like future employers, graduate school admissions boards look very highly on study abroad experiences. Students that study abroad display diversity and show that they aren't afraid to seek out new challenges or put themselves in difficult situations.
Most importantly, students who have studied abroad show just how committed they are to their education. Graduate schools regularly look for candidates who will bring a unique aspect to their university. Students who have studied abroad have shown that they have the curiosity and educational acumen to be a leader in graduate school.
10. Life Experience
Why study abroad? For most students, this time may be the only opportunity they ever get to travel abroad for a long period of time. Eventually you will find a job and career, and the opportunity to study abroad may turn out to be a once in a life time opportunity.
Take this opportunity to travel the world with no commitments but to study and learn about new cultures. Studying abroad is an experience unlike any other.
Source:http://www.internationalstudent.com/study-abroad/guide/ten-benefits-to-studying-abroad/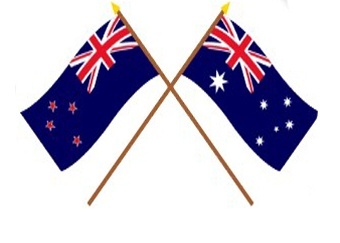 Australia and New Zealand may be on the other side of the world, but they're some of the globe's most popular study abroad destinations. Australia, in fact, is the sixth-most-popular study abroad location for American students. Whether it's the shared language, the stunning scenery or the locals' reputation as some of the world's nicest people, these two countries are both incredibly appealing places to spend a semester or two.
But how to decide? Both places have tons of benefits and great study abroad options, so it may seem impossible to choose just one. Still, there are some major factors to consider, including the climate, culture, different types of programs, expenses, your feelings about rugby, and, most importantly, those accents.
Population, Climate and Location
Nestled next to each other in the Oceania corner of the world, these two island nations are not exactly conveniently located if you're coming from – well, pretty much anywhere else. Still, their isolation from other continents is part of their appeal – both countries boast unique flora and fauna that can't be found in any other part of the world. With so much natural beauty, adventure sports for adrenaline junkies and friendly locals, you won't ever want to leave – which is good, because the nearest countries are still hundreds or even thousands of miles away!
Australia, the world's sixth-largest country, is the big brother in terms of both population and land mass. The nation has almost 23 million residents – a big increase from the island's initial Aboriginal population and a few thousand British prisoners – and a whopping 89 percent of them live in the coastal urban areas. In fact, more than half of Australia's population (14 million, to be exact) lives in the country's five largest cities.
The famous Outback, which takes up most of the center of the island, is still largely wild, unpopulated territory – pretty, for sure, but probably not where you'll be doing most of your studies. Home to the Great Barrier Reef (one of the Seven Natural Wonders of the world), Ayers Rock, pristine beaches and everyone's favorite marsupials, Australia has an abundance of natural riches. With this kind of scenery, it's no wonder the locals are so cheerful. Covered by broad swaths of desert and receiving the second-lowest rainfall of all seven continents (after Antarctica), Australia is mostly hot and dry, with a tropical northern coast and a more temperate climate in the southeast near Sydney. If you're heading to Australia, make sure to pack your sunscreen.
Comparatively tiny New Zealand – or Aotearoa, as it's known in the Maori language – is divided between two main islands, creatively named the North and South Islands, and a group of much smaller outlying islands. As one of the world's youngest and still-changing land masses, New Zealand's volatile ground has created what might be the globe's most spectacular land of contrasts. From the soaring peaks of the Southern Alps to the black sand beaches of Muriwai, the stunning fjords of Te Anau National Park to the ski slopes of Queenstown, there's no reason to spend any more time inside than absolutely necessary.
Just like the topography, the climate of New Zealand varies wildly from one location to another, from the semi-arid Central Otago vineyard plains to the snowcapped peaks of the South Island's mountains. The islands have mostly cool, temperate weather with plenty of rainfall, but the weather can change unpredictably – the local wisdom is that the only dependable weather prediction is the opposite of whatever the meteorologist on TV says.
With just 4.4 million residents in the whole country, New Zealand actually is, as the joke goes, home to far more sheep than people (about a 7:1 sheep:human ratio, to be exact). Almost 75 percent of those people live on the North Island, with about a third concentrated in the Auckland metropolitan area, so there are plenty of places where you can actually see the stars.
Cost of Living in Australia vs New Zealand
The conventional wisdom about Australia has always been that it's expensive, and unfortunately this is one stereotype that's based in fact. Living on an island is, by definition, rarely cheap, since anything you might want that doesn't grow there has to be imported. Fear not though, study abroad students! There is budget fun to be had down under.
Mercer's cost of living rankings from 2012 had Sydney at #11, just barely missing the cut to join the illustrious club of the world's top 10 most expensive cities. Melbourne was close behind at 15, Perth was 19th, and capital Canberra, Brisbane and Adelaide followed right behind at 23, 24 and 27, respectively. A more recent study put both Sydney and Melbourne in the world's top five, with Sydney ranked third.
At the current exchange rate, the Australian dollar is about equal to the US dollar, but prices are far from equivalent. Some goods retail for similar prices to those found overseas, but food in particular can be extremely expensive. A six-pack of beer sells for around $15, while a pint out at a bar will run you about $10 – prices that could even give pause to a New Yorker. The University of Technology Sydney recommends that international students prepare for life in the city by arriving with somewhere between A$14,786 and A$25,680 for a full year there. In fact, as of July 2012, international students headed to Australia must demonstrate that they have at least A$18,610 if they intend to spend a year studying in the country. If your heart is set on Australia, you should start saving your pennies (and hundred dollar bills) now.
In comparison, studying abroad in New Zealand is certainly a affordable option, with the highest-ranked city, Auckland, clocking in at #56. The only other city to land in the top 200 was the capital of Wellington, at a respectable 74. They're still not cheap cities, compared to other regions of the world, but next to their neighbor, they're positively a bargain.
Right now, USD $1 will get you NZD$1.2 – not a huge difference, but that .2 adds up eventually. A pint of beer at a bar should cost about $3.75 and an average movie ticket will be about $8.50. You can get a basic meal at a restaurant for between $6.75- $12.50, while two miles in a taxi will cost about $7.50. These prices still aren't dirt-cheap, but they're probably more equivalent to what you're used to paying in cities at home.
"Between Australia and New Zealand, I would say NZ all the way. New Zealand has somewhat of a "frontier" feel to it; people look out for each other and there is a sense that we're all in this together. If you're looking to go to a place where you can have an adventure, meet some great people, and not spend as much as you would in Europe, New Zealand is the place for you." – Sarah Timmings, former NZ student
Universities and Programs in Australia versus New Zealand
If you choose to study abroad in Australia, you're almost certainly going to be in one of the major cities. Sydney has the widest range of different programs and universities, including Macquarie University and the University of Sydney, generally considered one of the top schools in the country. Programs offer studies in fields from botany to linguistics, and many include cultural activities and excursions to places like the Great Barrier Reef, the Outback, or even other countries like New Zealand or Thailand. Programs in other cities like Melbourne, Brisbane and Perth all have their own benefits like access to world-class arts programs and research, proximity to natural attractions like the Gold Coast and koala sanctuaries, and one-of-a-kind study opportunities like marine biology or conservation work.
With only a handful of cities, study abroad programs in New Zealand are concentrated almost entirely in Auckland and Wellington, with a few scattered in smaller cities like Dunedin and Christchurch. Most Auckland programs are affiliated with the highly regarded University of Auckland (the country's top school), and they offer students the chance to study everything from political science to Hebrew. In Dunedin, you can study at the University of Otago, New Zealand's first university, or head to Victoria University in the cultural hub of Wellington. Some programs also provide opportunities for internships with local businesses or organizations- considering the country's relatively small workforce, these are a great way to get more involved with the culture and issues you care about!
Culture and Life Down Under
As one of the world's most urbanized countries, Australia's cities are the place to be. Cosmopolitan Sydney boasts world-famous architecture, top restaurants, excellent museums and theater and one of the globe's best aquariums. We've heard there's a famous building there, too. Smaller cities like culturally rich Melbourne and the more industrial western coastal city of Perth don't have the same international draw, but still have plenty to keep you busy for a semester (constant beach access, anyone?).
Australia is an interesting mix of Western Anglo and Aborigine influences, with the country trying to find a balance between the two very different backgrounds of its population. Known for wine production, tall movie stars and attractive Olympic swimmers, Australia is a relaxed nation of friendly, fun-loving people who are just as happy to toss a Frisbee around with you as to give you directions or share a beer (or three).
Like any siblings, New Zealand and Australia have a long-running, mostly-friendly rivalry, based primarily on making jokes about the other nationality's romantic preferences for sheep and peculiar accent patterns. The competition only really heats up around important rugby matches, so just be aware which country you're in before you say anything flattering about the other nation.
Even more so than Australia, New Zealand is all about the outdoors and thrill-seaking: every region has its own distinct features, activities and awe-inspiring scenery. It seems like everyone in the country has a part-time job at an outdoor adventure company, at least two pair of hiking boots and a tent ready to go at a moment's notice. With one of the lowest median incomes in the developed world, New Zealand residents (or Kiwis, as they're better known) are used to making the best of what they have – and for most of them, this means spending as much time as possible enjoying the natural beauty of their surroundings. Cities like Auckland, Wellington and still-recovering Christchurch have plenty to offer in the way of restaurants, art and nightlife, but the main draw of the country will always be its non-manmade features.
One of the most distinguishing characteristics of New Zealand is its renewed emphasis on recognizing and celebrating the culture of the Maori people – the islands' original residents. Currently, almost 15 percent of the population identifies as Maori, with an even higher percentage among younger groups. Over the last few decades, there has been a large-scale effort to preserve the Maori culture and incorporate it into all aspects of Kiwi life.
Many signs across the country are printed in both English and Maori, and people will often refer to locations by their Maori names. The language is taught in schools across the country – if you have time to study it, it's a fascinating and important piece of New Zealand's heritage.
The culture is relaxed and casual – it's not uncommon to see people walking around the streets of urban Auckland with no shoes. There are even offices that allow their employees to go shoeless – however shirts, as far as we know, are still required. Rugby is king here, so brush up on your knowledge of tries and scrums before you venture out in an All Blacks (the beloved national team) jersey. Kiwis are very conscious about their international image – as a foreigner, everyone in the country will interrogate you about your experience there, and even one tiny criticism is enough to cause concern. Luckily, there's very little to criticize about this gorgeous, friendly nation.
Travel as much as you can within Australia. It can be expensive and time-consuming, because Australia's such a big country. But I saved beforehand, and it was so worth it – I saw country houses, the beach, the outback, mountains, the Great Ocean Road, the beautiful big cities of Sydney and Melbourne, the Sydney Opera House…there are so many different landscapes to see and experiences to be had in one country! – Megan Sugrue, former OZ student
The Breakdown
Wanna read the fine print? Here are some conclusions: you should choose to study abroad in Australia if you want to live in a vibrant, active city, can "keep up" with the partying locals, and prefer hot, dry weather and beaches. It also helps if you've always wanted to see a kangaroo in person and don't mind breaking the piggy bank to do it!
On the flip side, you should head to New Zealand if you want to be in the middle of nature, are okay with eating lamb three times a week and don't mind changing weather (and lots of rain!). If you've often wondered if you are a hobbit or not (shoes are overrated) and think jumping off of a bridge sounds GREAT, New Zealand will be the perfect fit! Students in New Zealand often rave about the fantastic time they had studying abroad there.
Both New Zealand and Australia have tons to offer study abroad students. There are differences in price, weather, location and free-time activities, but both countries are high-demand destinations for a reason. Most people who study abroad in either of these countries return home already planning their next visit back. By all means, go, but be prepared to fall in love with whichever country you ultimately choose.
Source:http://www.gooverseas.com/blog/study-abroad-australia-or-new-zealand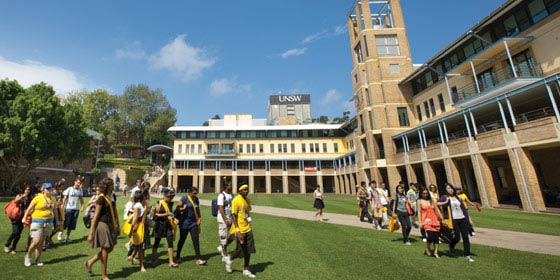 Australia is often referred to as the lucky country – at least by Australians! – and it's easy to see why. According to the 2012 Legatum Prosperity Index, it is the fourth happiest nation in the world. It's also the largest island nation and has five of its cities in the top 40 for infrastructure standards worldwide.
With a unique landscape and relaxed culture, Australia is a popular destination for travellers, but it is also high on the list for international students. And it's not just for the lifestyle, Australia contains 7 of the top 100 universities in the world and the government invests around $200,000,000 annually in international scholarships.
Still unconvinced? Here are some more reasons to consider Australia when choosing to study abroad.
1. Recognition
The Australian Qualifications Framework (AQF) is a national policy that ensures there is a uniform and recognised progression for study. The framework was introduced in 1995 and includes secondary school, higher education, and vocational education and training (VET) courses.
The AQF establishes pathways between qualifications and sets the standard for learning outcomes at each level, so not matter what you study, you can be sure you will gain formal recognition.
2. Quality
The Education Services for Overseas Students Act was introduced in 2000 and is designed to protect standards for international students studying in Australia. This piece of legislation, amended in 2010, delivers regulatory requirements for education and training institutions through the Commonwealth Register of Institutions and Courses for Overseas Students (CRICOS).
In a 2012 survey co-conducted by the Australian Government and top education groups, 86 per cent of international students responded that they were 'satisfied' or 'very satisfied' with their experiences studying in Australia.
3. World-class research
For a country with a relatively small population, Australia has a history of punching above its weight when it comes to producing outstanding research. Many Australian discoveries and developments have led to tangible benefits around the world. This comes as a result of heavy investment in research, including over AU$140 million to be spent on Federation Fellowships over the next five years.
High profile discoveries to come out of Australia include penicillin, WiFi, the bionic ear, the ultrasound machine and the flight data recorder (black box).
4. Foundation studies
There's no need to worry if you're looking to study in Australia and you don't meet the academic requirements. Many institutions will offer foundation studies – one-year preparatory courses designed to provide the skills and qualifications needed to continue higher education in Australia.
Completing foundation studies gives students the equivalent of an Australian high school graduation (year 12). While courses are taught in English, they often include English tutoring where required and are focused on preparing students for university study.
5. Student visa perks
Most student visas will permit you to work up to 40 hours per fortnight while your course is in session, and unlimited hours during course breaks. Not only can you work to help cover your costs while studying in Australia but you can gain contacts and spend some of your earnings checking out some of the great destinations the country has to offer.
Australia is a large country and it boasts a number of natural wonders, 17 of which are classified as UNESCO World Heritage sites. These destinations include the Great Barrier Reef, Kakadu National Park, Lord Howe Island Group, the Tasmanian Wilderness, Fraser Island and the Sydney Opera House.
6. Accommodation
Australia welcomes students from all over the world and offers a range of living options to suit all kinds of needs. Depending on the length of your stay, where you're studying and your personal preference, you can choose between short-term accommodation, rental properties, on campus accommodation and homestays.
You can also feel secure in the knowledge that you are legally protected by the Australian government's fair trading agency wherever you choose to live.
Regardless of what level of study you are looking at, or whether you want to experience regional Australia or one of its capital cities, there is an international study option that's just right for you.
Source:http://bookboon.com/blog/2013/09/6-benefits-of-studying-in-australia/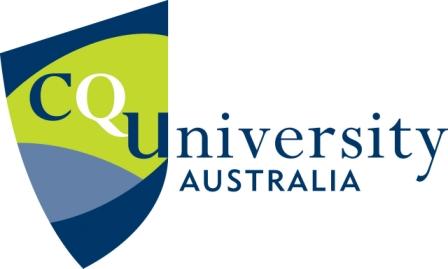 Central Queensland  University (CQ University) was established as the Queensland Institute of Technology (Capricornia) in 1967, and became the Capricornia Institute of Advanced Education in 1971 before a transition phase as the University College of Central Queensland in 1990.
CQ University achieved University status in January 1992 as the name University of Central Queensland, subsequently changing to Central Queensland University
CQ University is the only University in Australia to achieve five star ratings in the 2009 Good Universities Guide for both Graduate Starting Salaries (the only public university in Queensland to do so) and student Access. CQU has always been accorded 4 or 5-Star ratings, which are highest ratings.
The university has five campuses at Rockhampton, Mackay, Gladstone, Bundaberg, and Emerald, plus a delivery site on the Sunshine Coast. The University operates international campuses in Sydney, Brisbane, Melbourne, and the Gold Coast. The University has more than 20,000 students from over 100 countries, making it a truly 'global' university.
More than 100 Diploma, undergraduate and postgraduate programs are offered by the University""s three Faculties, in many subject areas:
Arts, Humanities and Education
Business and Informatics, IT
Sciences, Engineering and Health
It also hosts one Institute for Sustainable Regional Development and four designated research centers, in addition to partnering with two co-operative Research Centers.
CQ University offers a number of scholarships for international students, such as the MBA Scholarships and Vice Chancellor Scholarships, in addition to those offered by the Australian Government, such as IPRA, IPRS and AustraLearn Scholarship, AUSAid and National Scholarship programs..
Admission requirements are flexible. For Undergraduate and Postgraduate studies, international students are expected to have a satisfactory completion of class 12 (or equivalent) and IELTS of 6.0.
The university is conducting Spot Interviews in Hyderabad, at Impel's corporate office on 18th July 2009, from 4 PM to 6 PM.  For more details about the Spot Admissions, please send an Email or call (040) 27763723/4.
Carnegie Mellon University Australia""s (CMUA) Master of Science in Information Technology (MSIT) student Abhiman Raguramansays hard work and good advice by friends and family helped him secure a highly competitive position at corporate giant, OneSteel. "I always wanted to go to Carnegie Mellon because its computer science program is number one. The briefing Tim Zak gave really convinced me. For me, the name of Carnegie Mellon really resonated. Even so, I was well advised by my friends and peers. They helped me make the decision to come to the Australian campus," he says.
CMUA""s Master of Science in Information Technology (MSIT) is a unique graduate degree program offering a mix of technology, management and strategy courses to provide students with an understanding of information technology from both operational and strategic perspectives.
Carnegie Mellon University is ranked as one of the top 50 universities internationally and many of our degree programs are ranked top in their fields. The Heinz College is ranked first in the area of information technology. It is located in Victoria Square, in the city's central business district.
Home to three other large universities, numerous cultural venues and affordable restaurants, Adelaide has a warm and sunny climate. The beach is 20 minutes away by public transportation and South Australia's wine country is an hour away.
Internships are available and the MSIT program is just a one year program. This will save a lot of time and money. Moreover, the cost of MS programs is cheaper by 25% in Australia, than in USA!
Numerous scholarships are available and approximately 85% of our students receive support. U.S. citizens who are eligible for federal loans may use their funding to attend the Heinz College in Australia.
Manisha Biswas came to CMUA in 2008 because of its first class reputation, world class faculty and facilities.
"CMUA's academic reputation was one factor. The other factor is that Australia is a tolerant multicultural society. I wanted to study with Australian and international students. I will be working with people from all over the world, so I want to understand the way they think, they work and their cultural background," Manisha says.
Manisha was fascinated by pictures of Australian flora and fauna on the Discovery Channel. 20 years later she is studying for her Master of in Science in Information Technology (MSIT) at Carnegie Mellon Universityin Adelaide.
Manisha was surprised to hear the negative stories from Melbourne about allegations of poor treatment of Indian students.
"I feel at home here and a part of Australian society. There have been times when I had to leave CMUA late at night but I never had any problems. I feel safe."
"Australia is a big country with very friendly and helpful people. You will learn lots. After one year your perspective about life and people will change. CMUA standards are very high but that is good.
Carnegie Mellon University is ranked as one of the top 50 universities internationally and many of our degree programs are ranked top in their fields. The Heinz College is ranked among the top ten public policy schools and ranked first in the area of information technology. With alumni world-wide, the university's network spans organizations on every continent. Graduates of our programs have access to these professionals and current students have opportunities for mentoring relationships and internships.
Murali Rajendran is highly impressed with the lost of education in Australia and very high quality standards.
"I have lived and worked with different cultures, having spent 15 years of my childhood in Kuwait, living in an Indian family tradition. I also visited the United States during my undergraduate years. But when the time to choose my destination for my Masters degree came, I did not hesitate on studying in Australia. The chance of living in Australia and studying at a world class institution like Carnegie Mellon University Australia was one of the motivating factors during my university selection process. The other factor was plain curiosity about the land down under!
I was informed by friends and relatives that Australia was a fine place to study and work. That turned out to be an understatement. The Australian way of life – as I soon learnt – was more than what meets the eye. I am experiencing one of the most culturally enriching periods of my life.
People here are smart, cheerful and hard working. The society as a whole is a blend of various diverse ethnicities, and everyone has the freedom to preserve and promote their culture."
World-wide, CMU is ranked 1st for Info & Technology Management and in the top 10 positions  for Public Affairs, Public Policy Analysis, Health Policy and Environmental Policy, according to US News and World Report 2008 rankings.
In addition to the regular admission requirements, Heinz College (CMU) requires three (instead of two) recommendation letters and a decent score in either GRE or GMAT for admission in MSIT program.
The application deadlines are September 15th for January intake and March 15th for July intake.
For more information contact CMU on: hnzadmit-australia@andrew.cmu.edu
Or, visit the website at http://www.heinz.cmu.edu.au/
For more information on Carnegie Mellon University (Heinz College) Australia, admissions and further assistance, please contact Impel by Email or call us on phone nos. 27763723/24 (Hyderabad)
Deakin University is an Australian Government-funded university and a member of Universities
Australia and the Association of Commonwealth Universities. Its degrees are recognised by universities worldwide, as well as by relevant Australian professional associations.
Deakin University is an innovative and progressive public university with 37,000 higher education students as of 2009, among which 5,000 are international students.. It has four campuses in the coastal cities of Geelong, Melbourne, and Warrnambool, Victoria. It now operates on the trimester system (three admissions a year) which has become popular among international students.
Each of Deakin's four Campuses has excellent teaching and learning facilities. Lecture theatres contain sophisticated audio-visual equipment and you are supported by 24-hour computer laboratories, with email and internet access for study purposes. Libraries on each Campus provide the latest electronic information services
for access to major Australian and international research collections.
Programs/Courses:
Deakin offers a wide range of courses in the faculty of Arts, Business, Education, Engineering, Communication,  Law, Medicine, Information Technology, Nutrition, Psychology, Sciences and Sport.
At the Post Graduate level, Deakin offers highly reputed programs in the faculties of Business, IT, Sciences and Engineering. In Research, Deakin is considered to be a very popular university with focus on major areas.
Admission:
English requirement for admission is at least 6.5 in IELTS or 92 in TOEFL.
Scholarships:
Deakin offers several merit-based scholarships at the Postgraduate level  for international students too.
For more information about programs and admission in Deakin University, please Email Impel or visit one of our offices nearest to you. For a list of Impel offices, please click here.
From its origin in 1909 as a college to becoming a university in 1992, Swinburne University of Technology has come a long way. Swinburne has a strong history of providing quality, career-oriented education for both undergraduates and postgraduates. Swinburne is one of the few Australian universities offering an extensive range of programs for school leavers including undergraduate degree programs as well as a wide range of TAFE programs. Swinburne University of Technology is one of the few universities in Australia to offer a full range of programs from apprenticeships to PhDs.
Swinburne's operations are now conducted at six campuses: Croydon, Hawthorn, Healesville, Lilydale, Prahran and Wantirna. (all in Melbourne,, Victoria State)
Swinburne is the best university in Melbourne for teaching quality, generic skills and graduate satisfaction, according to The Good Universities Guide 2010. Swinburne has now been ranked the best teaching university in Melbourne for the last four years.
Swinburne offers quite a few courses at the Certificate, Diploma and Undergraduate degree (Bachelor's) levels in
Engineering and Technology
Arts, Psychology and Social Sciences
Business Commerce and Management
Film and Television
Digital Media
Hospitality, Tourism and Event Management
Multimedia
Sciences
Visual and Performing Circus Arts
Swinburne is the best university in Melbourne for teaching quality, generic skills and graduate satisfaction, according to the 2010 Postgraduate Good Universities Guide and is also ranked in the top 500 universities of the world.
Additionally, Swinburne offers a wide variety of postgraduate courses from graduate certificates through to PhDs in the areas of Applied Science, Business and Innovation, Design, Engineering and Technology, Health and Human Services, Informatics (Computing and Information Technology), Multimedia, and Social Sciences and Arts.
There are more than 13 types of scholarships and loans available for all students.- offered both by the university as well as Government of Australia.
Swinburne students and staff have access to a wide range of transport, sporting, computer, library and student welfare facilities at each campus.
Impel is an official representative for Swinburne University of Technology in India. For details about the university and admission in programs at any level, please Email or contact any of our branches throughout India.
Powered by