London: Britain's new visa system, which toughens entry requirements for non-English speaking migrants but makes it easier for skilled workers, has been welcomed as "great news" for Australians.
The strict new rules, aimed at ending the private sector's reliance on "cheap labour", are intended to come into effect next year when Britain formally leaves the EU and the free movement system.
Under the Conservatives' long-promised "point-based" immigration system, which it claims to have modelled on Australia's scheme, Australians and other non-EU citizens will be treated equally.
Under the EU's free movement rules, all Europeans, including unskilled and non-English speaking migrants from EU countries, have been able to live and work in the UK while Australians have faced tougher barriers because of the government's commitment to lowering overall migration.
People who want to work in the UK will need to earn 70 points to qualify for a visa.
They will need to prove they have a job offer from a sponsor, that the job is skilled and that they speak English to a certain level.
The job must pay a minimum of £25,600 ($49,689) which is below the old threshold of £30,000 which is roughly equal to the UK's average salary of £30,353 ($58,957) according to Britain's Office for National Statistics. Exceptions will be made for people applying to fill shortages, for example in the health sector as well as for those who have PhDs.
It is estimated the system would disqualify around 70 per cent of the existing EU workforce.
Elizabeth Ames from the Britain-Australia Society said the level playing field was good news for Australians hoping to forge a career in the UK.
"Today's announcement of the new British visa system is great news for Australians looking to live and work in the United Kingdom," Ames said.
"By creating a level playing field for all applicants worldwide, it ensures that talented Australians will be able to come and contribute to the United Kingdom, further cementing the already strong links between our two countries."
In Britain, the changes were strongly criticised as too tough and harmful to the economy.
The Home Secretary Priti Patel conceded that even her own mother, from Uganda, would not have been welcome under the changes.
"This isn't about my background or my parents," she said when confronted with the proposition on London talkback radio station LBC.
"This is a very different system to what has gone on in the past and don't forget this is a points-based system based on the labour market."
"We are not changing our approach to refugees and asylum seekers, which is very different to a points-based system for employment," Patel said.
The Home Office told business to adapt to the new system and stop relying on "cheap, low-skilled labour".
Carolyn Fairbairn from the CBI said the private sector was resilient but the changes posed a challenge.
"This can be adapted to overtime, businesses are very resilient and they will adapt but the fact that this new system is coming in at the end of this year…very challenging," Fairbairn told Britain's Sky News.
Source: theage.com.au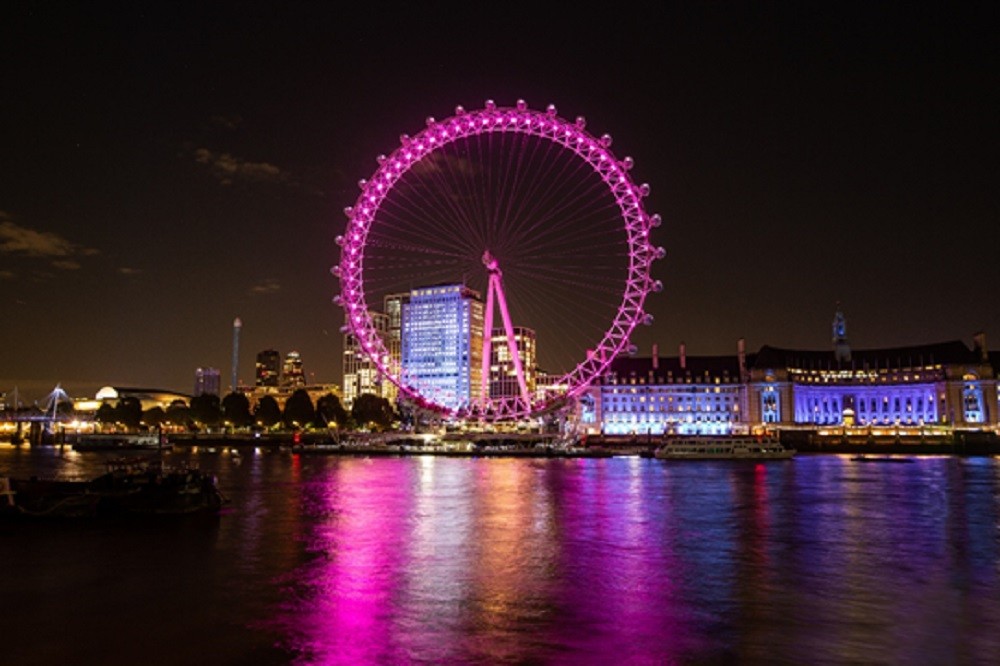 According to newly released data from the UK's Higher Education Analysis Agency (HESA), Indian students take up the third spot after China and US in the London overseas student market. The rise in India's position comes at the cost of Italy which slipped down to fourth place, followed by France in fifth place.
The number of Indian students in London has risen by 34.7 percent in 2018-19, marking the largest numbers since 2011. The data, which was revealed on Wednesday, shows India has climbed back to the third position from its fall to the fourth position three years earlier.
According to the stats, 25,650 students in London's international student market are from China. The US is in second place with 7,460 students followed closely by India in third place with 7,158 students. The total international student numbers at London's universities in 2018-19 was 125,035, up by 5.8 per cent from the year before.
The Mayor of London's official promotional agency London and Partners said "Applications may have been encouraged by the recent reintroduction of the two-year post-study visa for international students by the UK government, allowing overseas graduates a longer period of time to look for employment after their studies."
Source: SI-UK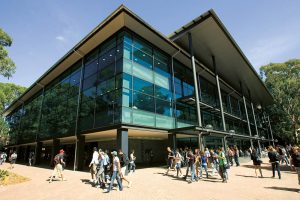 Employers are more satisfied with University of Wollongong (UOW) graduates than with graduates of all other NSW public universities, a newly-released national survey has revealed.
The Australian Government's Quality Indicators for Learning and Teaching (QILT) Employer Satisfaction Survey found employers' overall satisfaction level with UOW graduates was at 89.6%, ranking above all other NSW public universities and second among public universities nationally.
UOW was the only NSW public university in the top five Australian universities for graduate employer satisfaction.
The annual QILT survey asks supervisors to rate their satisfaction with the performance of graduate employees in their workplace across five key skills areas: Foundation skills, Adaptive skills, Collaborative skills, Technical and Employability skills.
The survey results, which indicate graduates' readiness for the workplace, is a crucial capstone measure in QILT's analysis of the university student lifecycle from commencement to employment.
UOW Vice-Chancellor, Professor Paul Wellings CBE, said the result reflected the University's personalised approach to its students and the initiatives in place to help students develop their skills and workplace readiness while they are undertaking studies.
These initiatives include its signature UOWx program, which provides formal recognition for co-curricular activities undertaken by students while completing their degrees.
UOW also offers opportunities for students to develop professional skills via work integrated learning programs, activities to encourage student entrepreneurship, strong industry connections and a broad range of international study abroad destinations.
The University also encourages students to take on extra-curricular activities and partake in industry projects or become involved in collaborative research opportunities with UOW's research partners across industry, institutes or other Australian and overseas universities.
"As well as a positive student experience marked by a high standard of teaching and learning, we aim to provide our students with the widest possible range of opportunities to gain experiences that prepare them to join the workforce.
"It is very pleasing to see that the work done by our staff over many years is yielding results in the job-ready UOW graduates employers are seeing in their workplaces," Professor Wellings said.
The Employment Satisfaction Survey is part of a suite of surveys undertaken by the Social Research Centre on behalf of the Federal Department of Education. The other surveys contributing to the Quality Indicators for Learning and Teaching are the Student Experience Survey, Graduate Outcomes Survey and Graduate Outcomes Survey – Longitudinal.
SOURCE: University of Wollongong Australia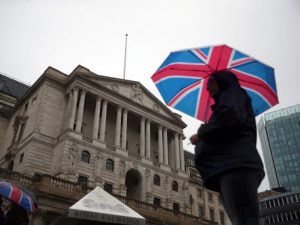 According to an analysis of new data from the UK's Higher Education Statistics Agency (HESA) released on Wednesday, Indian student numbers in London grew by 34.7 percent in 2018-19, marking the largest numbers since 2011-12.
A record hike in the number of Indian students choosing London universities has resulted in India regaining the third spot in the UK capital's overseas students tally, after China and the US.
According to an analysis of new data from the UK's Higher Education Statistics Agency (HESA) released on Wednesday, Indian student numbers in London grew by 34.7 percent in 2018-19, marking the largest numbers since 2011-12.
India's rise up one rank comes at the expense of Italy, which slips one place down to fourth, followed by France in fifth place – marking a promising rise of students from outside the European Union (EU) ahead of Brexit Day on Friday.
"It marks an impressive period of growth for India, which returned to being London's third-largest international student market after falling to the fourth position three years earlier," said London and Partners, the Mayor of London's official promotional agency. "Applications may have been encouraged by the recent reintroduction of the two-year post-study visa for international students by the UK government, allowing overseas graduates a longer period of time to look for employment after their studies," it noted. The data reveals the total number of international students at London's universities in 2018-19 was 125,035, up 5.8 percent from 2017-18 and the rise on last year's growth rate of 5.3 percent.
China remains London's largest international student market, with 25,650 students enrolled at universities in the UK capital. The US saw growth of 5.8 percent to maintain its rank of second place with 7,460 students, followed by India at 7,158 students.
The top five is completed with Italy at 5,625 students, down 1.2 percent over the previous year, and France at 4,650, up 3.9 percent. "I'm delighted to see so many young people from across the world choosing London to pursue their higher education. In doing so, they're becoming part of a global community that has produced some of the world's most exciting and innovative companies," said Rajesh Agrawal, the Indian-origin Deputy Mayor of London.
SOURCE: Economic Times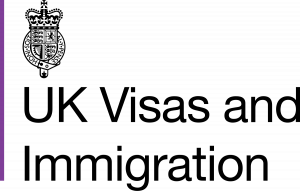 On 11 September 2019 the UK Government announced the creation of a new graduate immigration route. This document provides a summary of the key points of this announcement for our partners, stakeholders and customers within India.
Statistics
In the year ending June 2019, almost 22,000 Indian students successfully obtained a Tier 4 study visa – 42% higher than the 15,000 who did so in the previous year.
This also meant that the number of Indian students in the UK has almost doubled in the last two years – from over 11,700 in the year to June 2017 to almost 22,000 in the year ending June 2019.
96% of Indian who applied for a Tier 4 study visa in the last year were successful.
Overall, over 610,000 Indian nationals were granted a UK visa last year – over 1 in 5 of all visas that the UK granted.
Key Points
The graduate route will provide an opportunity for international students who have been awarded their degree to stay and work in the UK at any skill level for two years. Graduates will also be able to switch into skilled work once they have found a suitable job.
The graduate immigration route will be open to international students who have completed a degree at undergraduate level or above at an institution with a track record of compliance with the Home Office's immigration rules. Successful applicants on this route will be able to stay and work, or look for work, in the UK for a maximum period of two years.
It is expected that students entering the UK in the 2020-21 academic year intake will be eligible for this route. This route was announced in September 2019 to ensure that universities, stakeholders and customers preparing for the next academic year were aware of this change and could feature this as part of their plans.
The visa will be two years long and would be a separate visa, requiring a new application (including payment of a visa fee) and payment of the Immigration Health Surcharge. The exact visa fee will be set out in due course.
The route is non-extendable and does not count towards settlement. However, graduates who find an appropriate job and meet the requirements will be able to switch into skilled work, which is a route to settlement.
Those who graduate and whose leave expires before the route is introduced will not be eligible for it, however, most of these students will have had no expectation of benefitting from such a route when they applied to study in the UK
Source: UK Visas & Immigration Office
UK home secretary Sajid Javid has called for prime minister Theresa May's post-study work restrictions on international students to be lifted, arguing that the six-month limit undermines Britain's universities and harms the country's search for global talent.
In an article published by the Financial Times, Javid – a contender for the Conservative party leadership –  said he backed a cross-party move to liberalise the student visa regime led by former universities minister Jo Johnson.
Javid's intervention was welcomed by Johnson, who had tabled an amendment to the government's Immigration Bill in April, calling for a two-year post-study work visa option for international students.
Prior to 2012, international students could stay and work in the UK for two years after graduation until May (then home secretary) began a clampdown on immigration, capping PSW time at four months.
As a result, the number of Indian students attending UK universities underwent a dramatic decline, from just under 30,000 in 2011-12 to just over 16,000 in 2016-17.
Earlier this year, the government accepted recommendations for PSW to be extended to six months for undergraduate and master's students and a year for PhD students, however, some stakeholders argued that such a short extension was unlikely to "significantly increase interest".
Writing in the FT, Javid said if he succeeded May as prime minister he would make Johnson's clause for international students to have the right to stay on to work for two years "government policy".
"It makes no sense to send some of the world's brightest and most enterprising people straight home after their time here," he wrote.
"So as prime minister I would make Mr Johnson's plan government policy.
"I want to put skilled Britons in the same room as bright Europeans and those from other nations — in Manchester, Leeds and London, not Paris or Stockholm," he added.
Javid's comments received widespread support within the sector, with UKCISAchief executive Anne Marie Graham describing them as "a tremendous step forward for international students in the UK".
"[It] will contribute to the successful delivery of the International Education Strategy. I'm very grateful to Jo Johnson and Paul Blomfield for their work to achieve cross-party support for this important amendment," she said in a statement.
Nick Hillman, director of the Higher Education Policy Institute added: "This is fantastic news. The home secretary has seen, not least during his time as business secretary, how much harm the current rules are doing."
An analysis published earlier in 2019 revealed the UK's limitations on PSW cost the treasury £150 million each year in foregone receipts, amounting to just over £1bn since the restrictions were introduced in 2012.
Chief executive of Universities UK Alistair Jarvis said such a change in policy would "correct a longstanding policy barrier to growth in international student numbers".
"Growth in international enrolments in the UK has stagnated compared to our competitors, largely due to the uncompetitive visa offer," he said.
"This must change if we are to…remain a leading destination for overseas talent."
Source: https://thepienews.com/news/uk-home-secretary-calls-for-a-lifting-of-psw-restrictions-on-international-students/
New measures will allow international students to seek employment for up to a year
International students will be given visa extensions of up to a year to look for work in the UK as part of a package of government measures to boost numbers of overseas students after Brexit.
The move represents a break with current policy, where students are allowed to stay for just four months after graduation.
Announcing the strategy, the Department for Education (DfE) said: "There is no limit on the number of international students that can study in the UK, and to ensure the UK continues to attract and welcome them, the post-study leave period will be extended to six months for undergraduate and master's students, and a year for doctoral students."
The announcement said the government would also consider "how the visa process could be improved for applicants and supporting student employment", hinting at another possible change in policy.
Alongside the extended visas, the DfE and the Department for International Trade are to unveil an international education strategy with a 30% increase in overseas students in UK higher education during the next decade.
This would raise the number of non-UK students at British universities from 460,000 – including nearly 140,000 from the EU – to 600,000 by 2030, an ambitious target is given that EU students will face higher tuition fees and lose access to student loans after Brexit.
"As we prepare to leave the EU it is more important than ever to reach out to our global partners and maximise the potential of our best assets. That includes our education offer and the international students this attracts," Damian Hinds, the education secretary, said.
Janet Beer, vice-chancellor of Liverpool University and chair of UniversitiesUK, said her organisation had been in discussion with the government about the strategy for the past six months.
She said: "International students contribute a huge amount to the UK, not only economically but also by enriching the international education environment in our universities for all students. While their presence in the UK is worth an estimated £26bn in direct and knock-on effects, sustaining over 200,000 jobs in all parts of the UK, they bring much wider benefit to our academic and civic communities.
"We particularly welcome steps to improve the visa regime, including the extension of opportunities for our graduates to work in the UK once they graduate, to six months for undergraduates and master's students, and a year for those who undertake PhDs.
"We would like the government to go further and extend this opportunity to at least two years and we will continue to urge them on this point."
The visa extension follows a recommendation by the independent migration advisory committee last year, and the government's own white paper on skills-based immigration published in December. Currently, all graduates can stay for up to four months after finishing their courses, although those with PhDs can apply for an additional year.
Source: https://www.theguardian.com/education/2019/mar/16/visa-extension-overseas-students-uk-brexit?CMP=Share_AndroidApp_Facebook
The UK application registry UCAS has released new data from its 15 January admissions deadline for the 2019/20 academic year, and so we now have an early view of what enrolment trends may look like for the coming year. "On time" applications received by January 15 are viewed as an important indicator of current demand for British higher education, though students continue to apply after the deadline as well.
Applications to British universities for 2019/20 are up overall, and this marks the first overall increase in three years. More than 561,400 applications were received by UCAS, nearly 2,500 more than at the same time last year.
While the overall growth for this year is marginal, it is being led by a 9% increase in applications from students from outside the European Union. This was driven in large part by a surge from China (+33% over 2018). Looking at the broader pool of applications, there was a 1% decrease in the number of applications from students in the UK, and applications from countries in the EU were up slightly by 1%.
The healthy growth in non-EU applications and slight growth in EU applications was met with relief by university stakeholders in the UK. "In this time of uncertainty, it's welcome news to see more EU and international students wanting to come and study in the UK," said Claire Marchant, UCAS's chief executive.
Still, the fact that Chinese applications account for so much of the increase is worrying to some who make the point that there needs to be more diversity within the international student population in the UK. Trend data illustrates the extent to which the population of Chinese in UK higher education has grown over the past decade. In 2010, there 4,450 Chinese applications registered, while for the 2019/20 year there were 15,880 plus another 5,100 from Hong Kong.
Looking at the new UCAS data, Nick Hillman, Director of the Higher Education Policy Institute, commented that,
"It is a shame that we are so dependent on one country for our international students … as I would like to see similar growth from other territories too. But I welcome the growth and I also think it will provide the UK with some real soft power benefits in the future, when these people graduate and go back to China with experience here on their CV."
Needless to say, the same concern could be raised by many leading study destinations, including the US, Australia, and Canada. But in one interesting indication of the significance of China in British higher education enrolments, UCAS observes that there were more applications from China and Hong Kong this year (20,980 combined) than there were from Wales (18,850) or Northern Ireland (17,910).
Comparing to 2018/19 data
At last year's 15 January deadline, there were 11% more applications from non-EU students than the previous year, marking the first time in five years that applications had gone up from non-EU students. Non-EU applications numbered 58,450 in 2018/19, while this year, there were 63,690 from students from outside the EU, which amounts to 9% year-over-year growth.
Where applications from EU students had dipped in 2017/18, they rose to 43,501 (3.4%) in 2018/19. The latest UCAS data reveals that the growth trend is holding, though modestly so: EU applications grew 1% to 43,890.
UCAS registered 453,840 applications from the UK this year, which represents a decrease of just under 1% compared to the applications received in January 2018.
Country-level trends
While China is the big story in terms of the overall increase in applications volume this year, there were also notable gains from the following important sending markets:
Canada: +3%
France: +5%
India: +5%
Italy: +2%
Malaysia: +4%
Nigeria: +10%
Spain: +7%
US: +5%
There were also significant increases from countries sending smaller numbers of students to UK universities. While these are more modest numbers, the extent of the growth is notable given the push for greater diversification of the international student population in the UK.
Source: http://monitor.icef.com/2019/02/non-eu-applications-to-uk-universities-up-this-year/
Indian parents want to send their children to study abroad. According to a new report, as many as 44 percents of parents in India are mulling to send their children abroad and most sought after destinations are the US, UK, and Australia.
The research done by HSBC says that 52 percent opted to study in US as the destination followed by Australia with 46 percent and the UK is third with 44 percent. The other destination includes countries like Canada, Germany, Singapore New Zealand, Japan, Austria, and Switzerland.
"There's a clear appetite from parents in India to send their children overseas, whether that's to gain international work experience or improve language skills in countries such as the UK, the US, and Australia," HSBC India Head-Retail Banking and Wealth Management Ramakrishnan S said.
However, the massive financial burden is still the key concern for parents in India when it comes to sending their kids to study abroad as 42 percent of the respondents said the international education does incur massive financial cost on the family.
Interestingly, the people living in the UK, the US and Australia also feel the same and 63 percent, 65 percent, and 64 percent parents of these countries share the sentiment with Indian parents.
The views of 10, 478 parents and 1507 students in 15 countries participated in surveys.
Source: https://www.indiatimes.com/news/india/44-per-cent-indian-parents-want-to-send-their-kids-to-us-uk-or-australia-for-education-361063.html
Studying abroad may be one of the most beneficial experiences for a college student. By studying abroad, students have the opportunity to study in a foreign nation and take in the allure and culture of a new land. Here is a list of the top 10 reasons to study abroad!
1. See the World
The biggest reason you should consider a study abroad program is the opportunity to see the world . By studying abroad, you will experience a brand-new country with incredible new outlooks, customs and activities. The benefits of studying abroad include the opportunity to see new terrains, natural wonders, museums and landmarks of your host nation.
In addition, when you're abroad, you won't be limited to traveling in just the nation in which you are studying – you can see neighboring countries as well! For example, if you study in France, you'll have the option to travel through various parts of Europe including London , Barcelona , and Rome.
2. Education
Another reason you might consider studying abroad is for the chance to experience different styles of education. By enrolling in a study abroad program, you'll have the chance to see a side of your major that you may not have been exposed to at home.
You'll find that completely immersing yourself in the education system of your host country is a great way to really experience and understand the people, its traditions, and its culture. Education is the centerpiece of any study abroad trip—it is, after all, a study abroad program—and choosing the right school is a very important factor.
3. Take in a New Culture
Many students who choose to study abroad are leaving their home for the first time. When they arrive in their new host country, they are fascinated by the distinct cultural perspectives. When you study abroad you will find incredible new foods, customs, traditions, and social atmospheres.
You will find that you have a better understanding and appreciation for the nation's people and history. You will have the opportunity to witness a completely new way of life.
4. Hone Your Language Skills
Chances are if you're planning on studying abroad, one of the major draws is the opportunity to study a foreign language. Studying abroad grants you the opportunity to completely immerse yourself in a new language, and there is no better way to learn than to dive right in.
In addition to the considerable language practice you will get just in day to day life, your host university will likely offer language courses to provide you with a more formal education. Immerse yourself in a new culture and go beyond a purely academic experience
5. Career Opportunities
When you finish your study abroad program and return home, you will return with a new perspective on culture, language skills, a great education, and a willingness to learn. Needless to say, all of these are very attractive to future employers.
Many students find that they love their host country so much that they decide to seek work there. If you can relate, you will find that a local education will be very valuable when searching for a potential job in that country.
6. Find New Interests
If you are still questioning why to study abroad, you should know that studying in a different country offers many new activities and interests that you may never have discovered if you'd stayed at home. You might find that you have an as-yet undiscovered talent for hiking, water sports, snow skiing, golf, or various other new sports you may never have tried back home.
You'll also have the chance to discover other new and exciting forms of entertainment. Plays, movies, dancing, nightclubs, and concerts are just a few activities that you can enjoy.
7. Make Lifelong Friends
One of the biggest benefits of studying abroad is the opportunity to meet new lifelong friends from different backgrounds. While studying abroad, you will attend school and live with students from your host country. This gives you the opportunity to really get to know and create lasting relationships with your fellow students.
After the study abroad program ends, make an effort stay in contact with your international friends. In addition to rewarding personal relationships, these friends can also be important networking tools later down the road.
8. Personal Development
There is nothing quite like being on your own in a foreign country. You might find that studying abroad really brings out your independent nature. Students who study abroad become explorers of their new nation and really discover the curiosity and excitement that they harbor.
A benefit to studying abroad is the opportunity to discover yourself while gaining an understanding of a different culture. Being in a new place by yourself can be overwhelming at times, and it tests your ability to adapt to diverse situations while being able to problem solve.
9. Graduate School Admissions
Like future employers, graduate school admissions boards look very highly on study abroad experiences. Students that study abroad display diversity and show that they aren't afraid to seek out new challenges or put themselves in difficult situations.
Most importantly, students who have studied abroad show just how committed they are to their education. Graduate schools regularly look for candidates who will bring a unique aspect to their university. Students who have studied abroad have shown that they have the curiosity and educational acumen to be a leader in graduate school.
10. Life Experience
Why study abroad? For most students, this time may be the only opportunity they ever get to travel abroad for a long period of time. Eventually you will find a job and career, and the opportunity to study abroad may turn out to be a once in a life time opportunity.
Take this opportunity to travel the world with no commitments but to study and learn about new cultures. Studying abroad is an experience unlike any other.
Source:http://www.internationalstudent.com/study-abroad/guide/ten-benefits-to-studying-abroad/
Powered by